07/03/12 Update: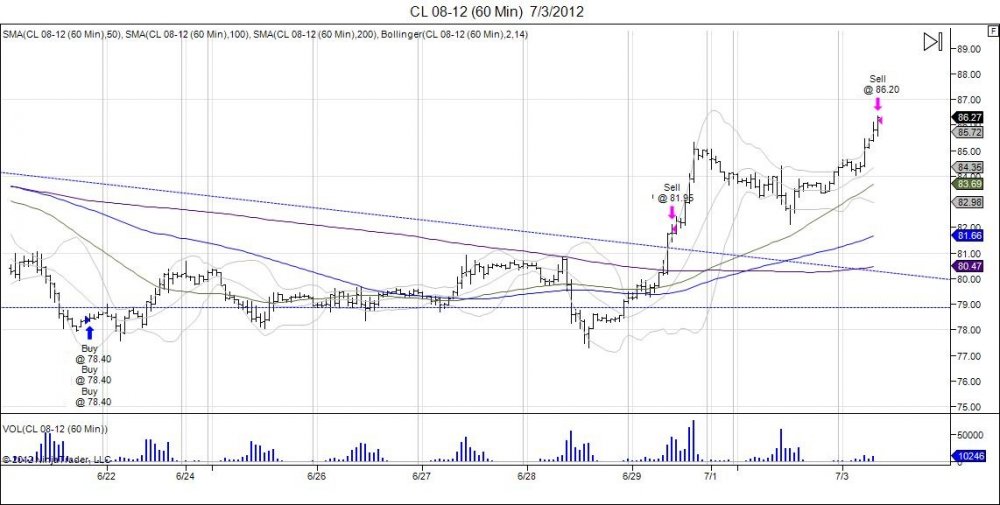 Crude reached its 2nd target of 8640, currently trading 8660s. 2/3 of trade is out. Total locked $11.35. Next resistance 9020-9220, target on runner = 9750. This runner target will add $19.10 if completed.
_________________________________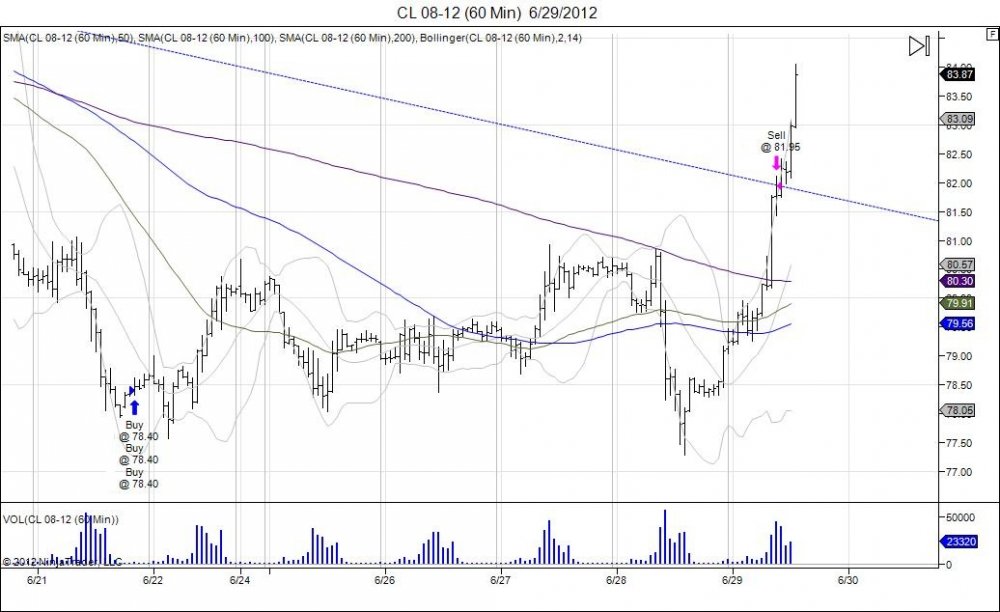 It was no easy task holding crude long this week. After attempting to breakout at 8092, the market failed on Thursday and a shakedown was seen squeezing out weak hands as the market fell into new lows for the week at 7728. Wiping paper gains. Sure enough this breakdown turned into a failed one as the market has reversed through Thursday's failed highs of 8084, completing the first upside target of 8240. Having taken some heat, we locked in target one at 8195 with no complaints. The market has confirmed the long side direction following Thursday's failed breakdown by this reversal, and we are seeing that today with the squeeze higher as shorts are forced to cover and longs who were squeezed out are forced to chase the market higher. To continue higher, downside support is now seen down to 8090. Next upside targets come in at 8640 and 9750. 8474-8589 offers next major resistance, followed by 9750 which retraces the market to where it broke down the first week of May off highs of 106.43.
For precise entry, stop, and target levels on day and swing trades along with updates, click here for more information.