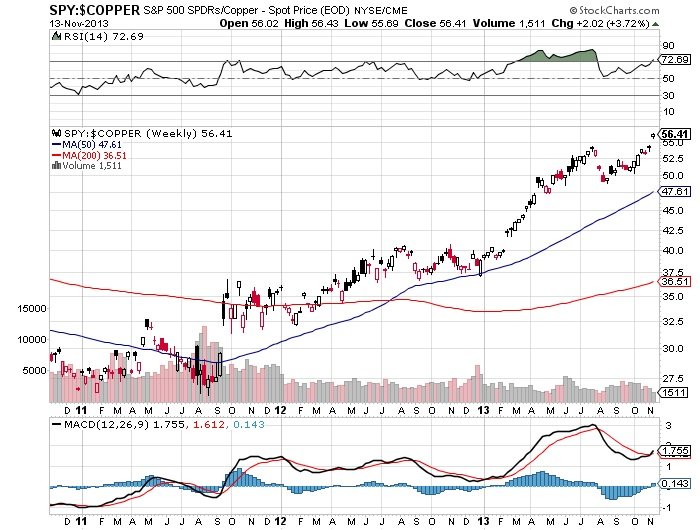 Copper VS SP500 spread breakout above 40 to start 2013 now up 45%.
For 2013, the SP500 is up 25.6% with copper down 13.7%.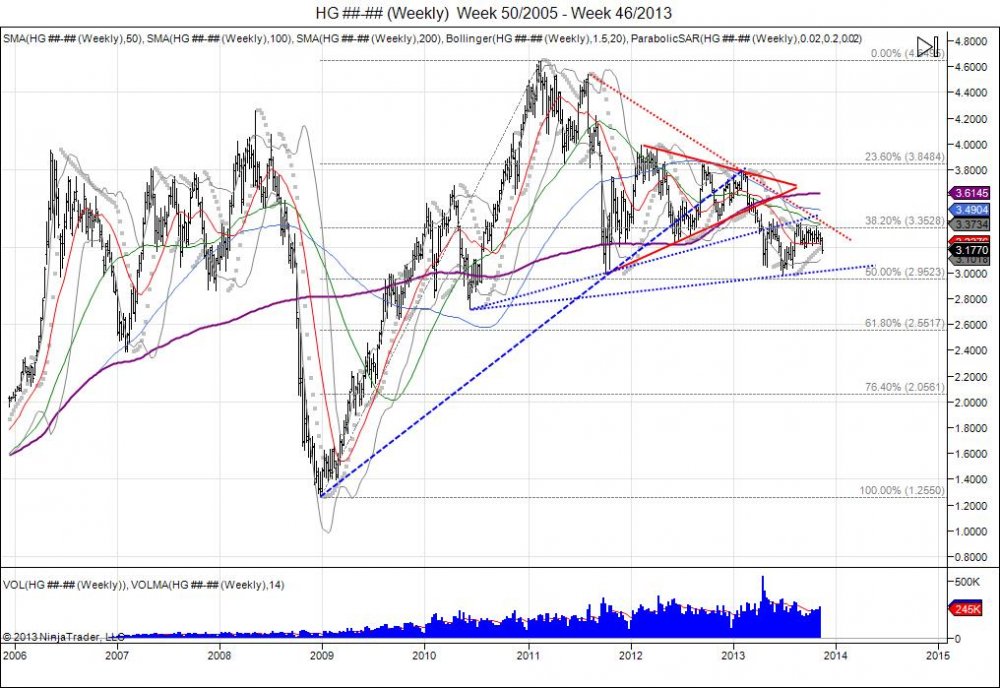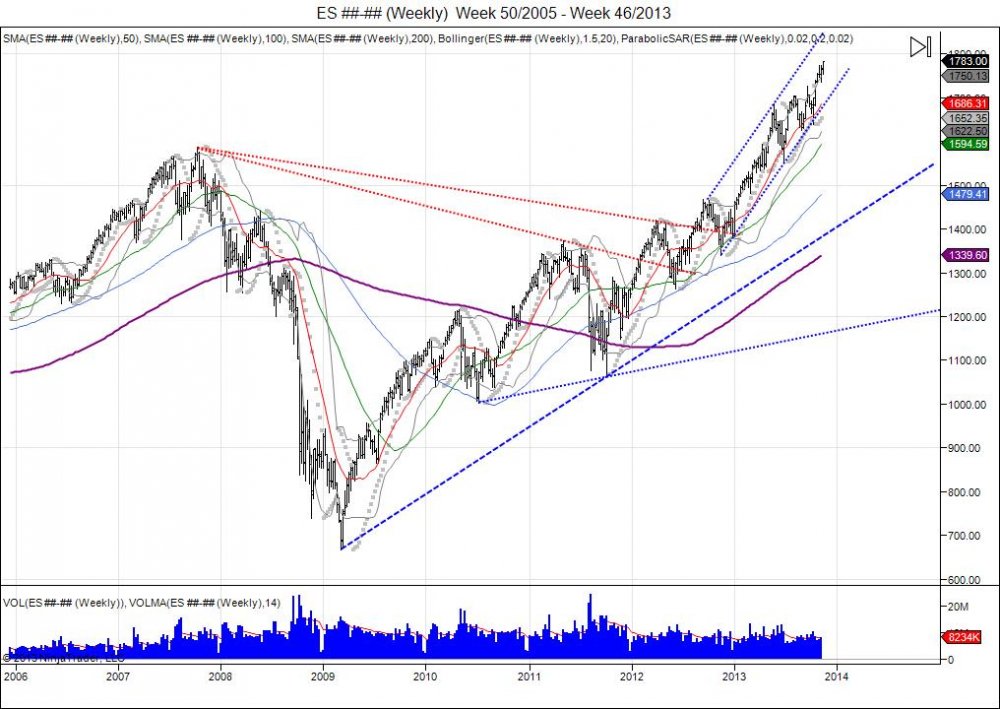 Copper breaches 2 month lows as SP500 breaches into new highs. Copper sees major support down to 310. Failure to hold 305 sees new lows on the year with 295 as 50% retracement of the 2009-2011 rally. Next major sell stops seen below June 2010 lows of 272, giving way to retrace 61.8% at 255.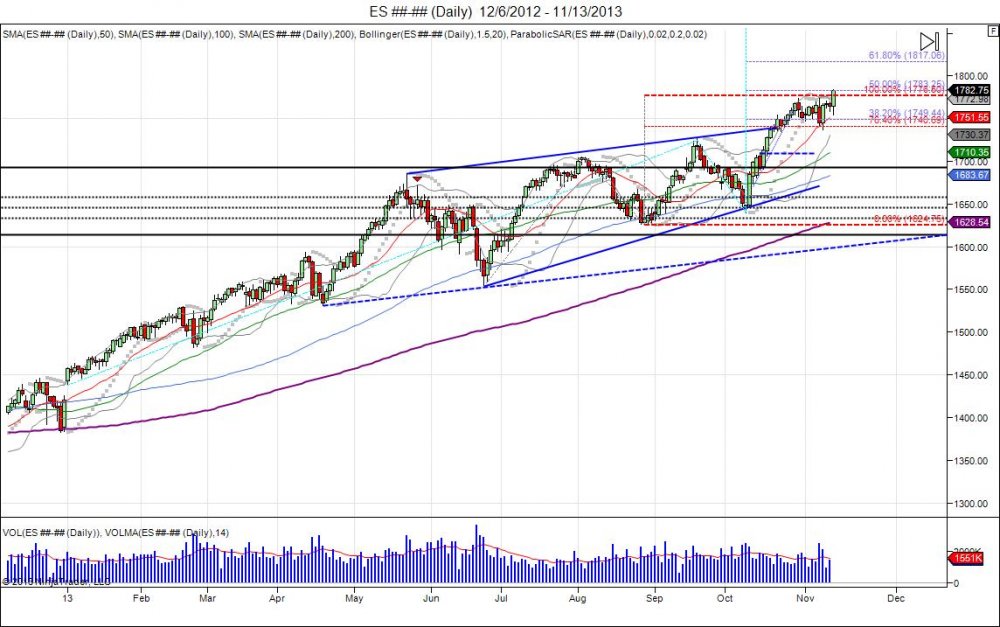 SP500 closed above its two week range running into its major resistance against 1776 as the 100% fib extension. The market consolidated against this level for the past 2 week, luring in shorts as major resistance was tested and the SP reversed off 74 into 36's in a single day. The bounce caught shorts as the market failed to retest those lows and pressed against 1760s until finally breaking through on Wednesday with the pullback to 1755 and reversal through 1774. This should lead to the past 2 weeks of bears being squeezed and capitulate as buyers come into chase new highs. Taking the range of the past 2 weeks from 1774-1736 gives room to expand into 1812, reaching for the next major fib extension at 1817. This would break major stops above 1800 just as the holidays come up. The quicker the upside is seen the faster a reversal can take place. Wednesday's lows, 1754 are now a major pivot for this last push higher.
Bloomberg reports: "Copper futures tumbled the most in 15 weeks amid speculation that the Federal Reserve will scale back U.S. monetary stimulus this year, while output of the metal rose to a monthly record in China."
If the copper market believes the FRB will scale back in stimulus, why is the SP500 breaking into new highs? Either the SP500 is right in it's path, or the greatest bull trap is being set up. One of these markets will be wrong, "Dr Copper" did not earn that nickname for nothing.
RISK DISCLOSURE: PAST PERFORMANCE IS NOT INDICATIVE OF FUTURE RESULTS. THE RISK OF LOSS IN TRADING FUTURES AND OPTIONS IS SUBSTANTIAL AND SUCH INVESTING IS NOT SUITABLE FOR ALL INVESTORS. AN INVESTOR COULD LOSE MORE THAN THE INITIAL INVESTMENT.