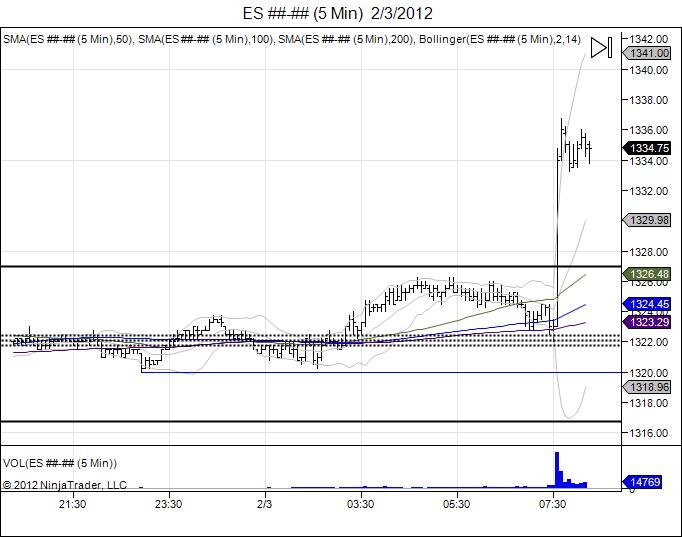 Non Farm payroll numbers released this morning showing an increase of 243k jobs and unemployment rate of 8.3%. This let the market to rip through 1330 into highs of 1336.75.
Rewarding overnight buyers:
more...

Overnight the newsletter published a buy in the ES at 1320. The ES pulled into this level and turned it into the exact low, followed by completing the first 2 targets of 1323 and 1326 prior to the economic number being released. This allowed to lock in profits and raise stops to breakeven, allowing runners into the release. With NFP being positive, this allowed the third target of 1330 to complete, locking in a total of 19 handles, all before the open.