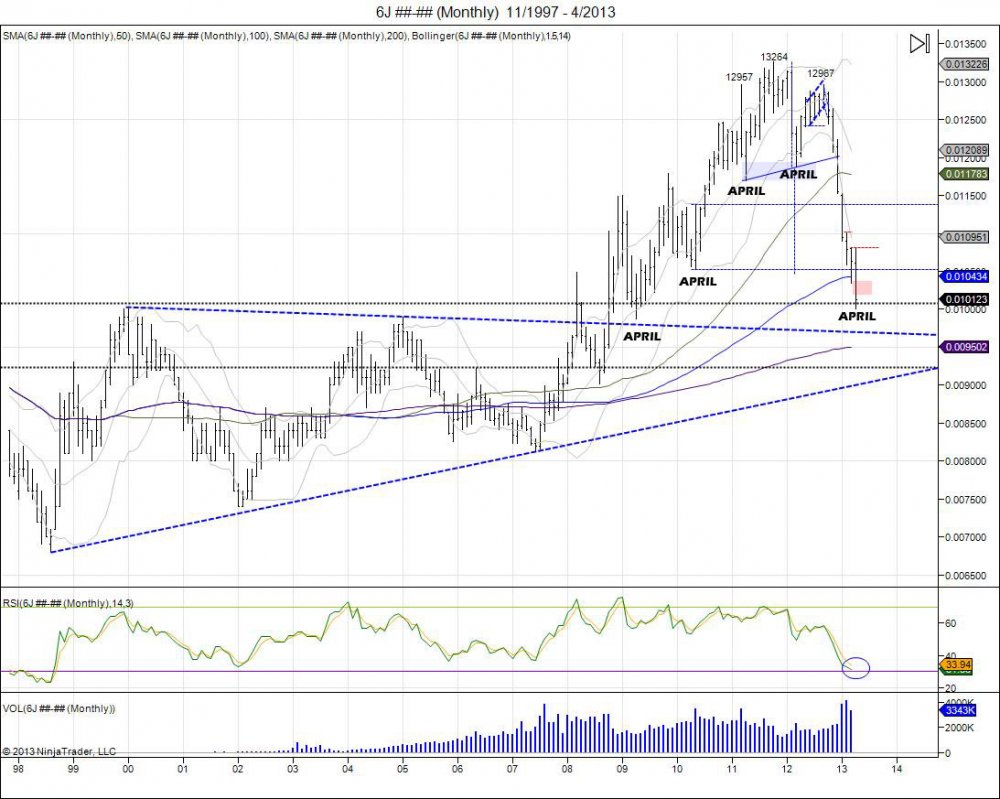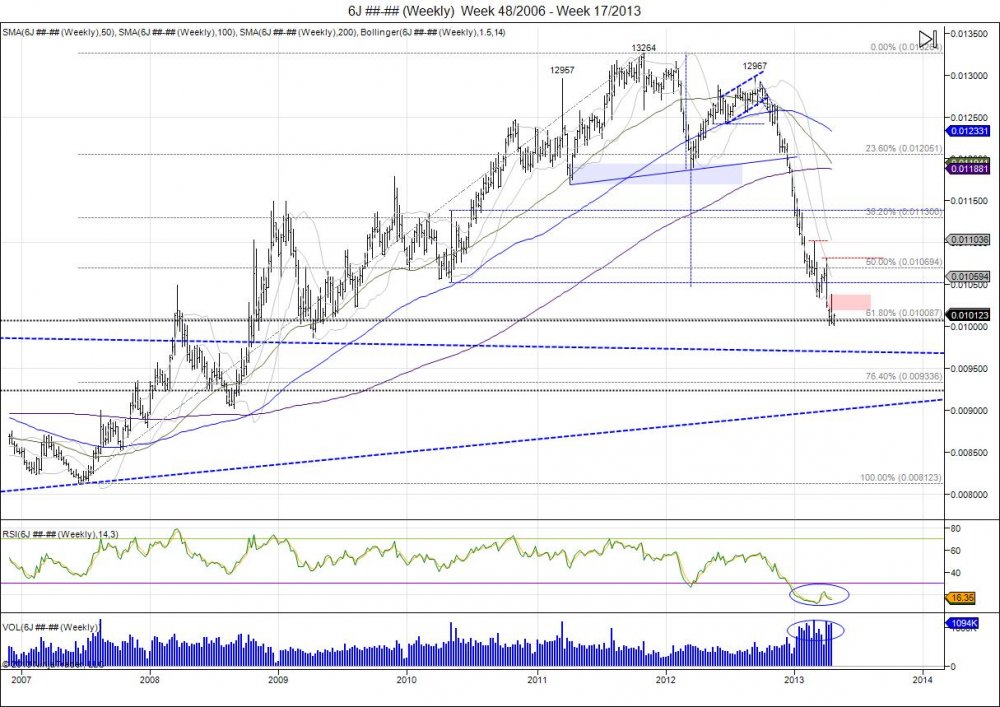 The Yen's failure to take out 13264 in 2012 and build of a right shoulder at 12967 that led to the neckline of 11879 to be broken, has now surpassed it's head/shoulder target of 10494 as the market broke below the May 08 lows during the "flash crash". The break below this has seen the Yen's breakdown extend into a 61.8% retracement of the 2007-2011 move from .008123-.013264. This has cretaed a period of consolidation as the market now fights to hold this .0100 level. As we see on the weekly chart, RSI extremely oversold and volume extremely higher.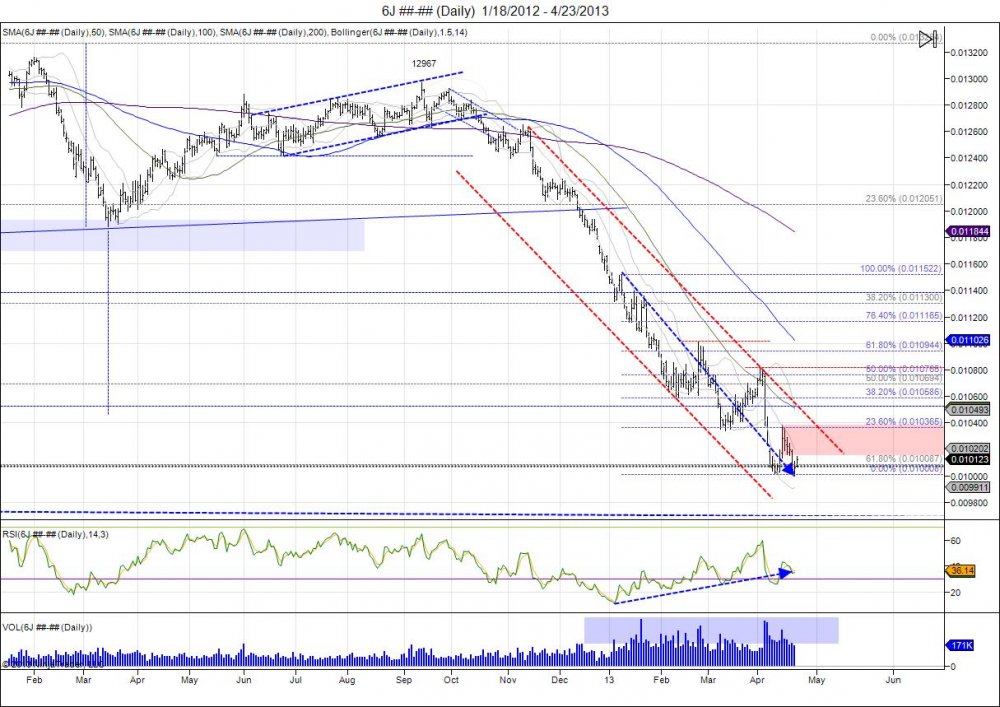 Looking at the daily chart, since the beginning of the year with the Yen breaking down, the RSI conversely has moved higher. All this on extremely high volume. This divergence gives way for the idea a bottom may be taking place and a massive short squeeze can be coming. So we will look at the numbers. First we remain in a major downward channel since the right shoulder was made up at .012967. As the Yen failed to hold onto March's lows at .010340, this led to a drop into the 100 level with lows of .010008. The market bounced off this level right into retesting the March lows which have turned into resistance. This has led to another retest of the .010008 lows as the market fell into .010013 this week. Pressure is being placed to retest these lows and see if the market can flush below to attract new sellers and shake out new buyers of these levels. Major resistance is now within the .010150 up to the .010383 April high that failed at the March lows. Squeeze through this is needed to spark the short suqeeze and give way to test upside retracement levels based on the year high of .011522 with a 50% retracement coming in at .010765 level. Should a short squeeze trigger into the 50% level, at this point a move through the year highs would give way to fill the gap from last year at .011804 from December 24th. Failure to hold onto the .0100 level gives way to pressure against .009867 from April of 2009 with next major support coming in at .009231. Since that low of .009867 in April of 2009, every major low has been made in April or within a month apart. The question will be if the .0100 level is held before a squeeze or a flush followed by a reversal.
Chicagostock Trading: 2 week trial
RISK DISCLOSURE: PAST PERFORMANCE IS NOT INDICATIVE OF FUTURE RESULTS. THE RISK OF LOSS IN TRADING FUTURES AND OPTIONS IS SUBSTANTIAL AND SUCH INVESTING IS NOT SUITABLE FOR ALL INVESTORS. AN INVESTOR COULD LOSE MORE THAN THE INITIAL INVESTMENT.